---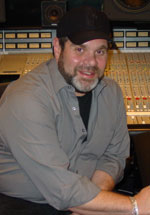 Bob Rosa's recording career has encompassed every genre of music, mixing some of the biggest Pop, Rock, Dance, R&B and Latin hits. Scores of multi-platinum albums and singles bear his signature mixes. One if his first recording projects was working on the landmark Hip-Hop classic "Planet Rock" (the first 12" single to go Gold) by Afrika Bambaataa and Soul Sonic Force. He went on to mix the classic dance hit "Gonna Make You Sweat" (5 million units) by C&C Music Factory; one of Whitney Houston's premier singles, "I'm Every Woman," from the best selling soundtrack of all time, "The Bodyguard" (17 million units); Mariah Carey's "Emotions" (4million units); *NSYNC's "God Must Have Spent A Little More Time On You" from their self-titled album (10 million units). He also received two Grammy nominations for Best Dance Track for remixes of Gloria Estefan's "Heaven's What I Feel" and "Don't Let This Moment End" (both remixes produced by the legendary Tony Moran), a Latin Grammy win in 2002 for his work on Alejandra Guzman's "Soy" LP and a Grammy win for the Best Reggae Album by Toots & The Maytals in 2005 ("True Love"). - Check out the "Discography" page for more legendary projects!

Currently, Bob is working on a new album with none other than Miami's own Harry Wayne Casey - KC and the Sunshine Band! Great new music coming to a dance floor near you mid-2017!!!
Outer Reach Music Company -
Bob has been working very closely with Outer Reach Music Company, Miami (Coconut Grove), FL and is proud to announce the integration of his talents, as well as his vast array of vintage outboard gear, microphones and digital goodies into the studio.

Outer Reach Music Company is a full service recording studio located in the heart of Miami, Florida. Set in a very exclusive private location in Coconut Grove, Outer Reach offers all the quality services and equipment of a world-class recording studio with all the amenities of your own home here in Paradise!

---
---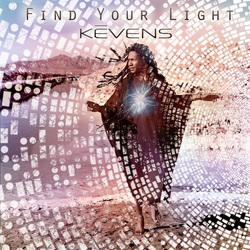 ♫ iTunes ✧:
http://bit.ly/kevensitunes
♫ Amazon✧:
http://bit.ly/kevensmusic
Today I am most pleased to announce my new single release "Find Your Light". It's a song I wrote and recorded many years ago and decided not to release. It just didn't feel right at the time and am extremely happy about that decision. The reincarnation of the song is so much better considering the people involved. From UK Music producer "Ekto1" who is the genius behind the new track did an excellent job, he pays close attention to the way I sing and understands my musical style before coming up with this cool and unique sound. Ekto1 is a man I have come to respect as a positive human being besides his great talent.
My producer and master engineer,
Bob Rosa
, tweaked the track to its present state and has been getting praises on the recording from the few who have heard it to date. Kaukuta Saint, who goes by TERRA FERMA, of famed dance group of the nineties "Union Jack" did a killer job with the tech-house remix of the "Dance radio and the Festival mix". I am so glad he took the challenge and can't wait for you to hear all three versions of the song. I must urge you to go to
kevens.com/music
for a proper listen. Much love to you all. ~
Kevens
---